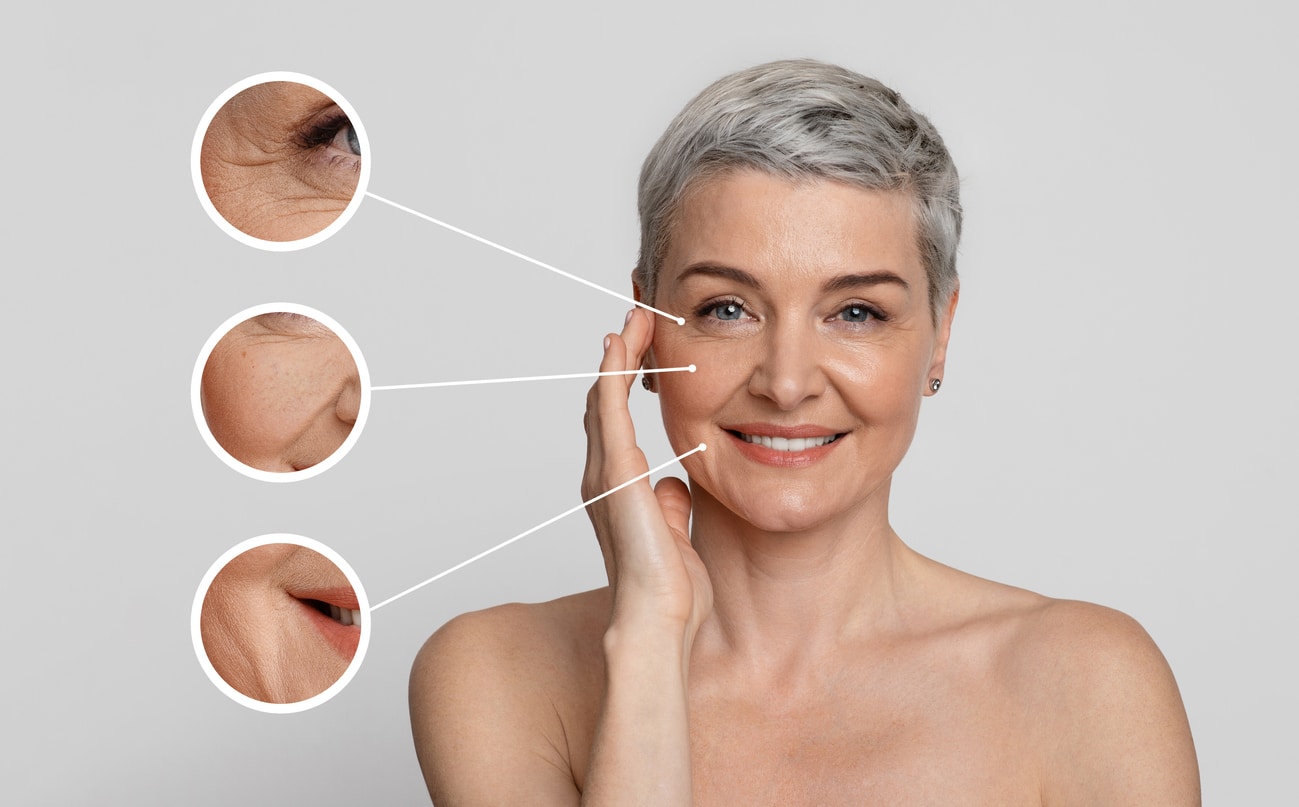 New Year, Same You (But With A Younger Looking Face!): Facial Rejuvenation
Over 80% of women and 70% of men are dissatisfied with their appearance. Of course, life takes a toll on our skin, making it look older, tired, sagging, and marked by expression lines and scars. Nonetheless, your youthful and energetic natural beauty is still there, and it might be the right time to help it resurface with facial rejuvenation!
If the natural aging process has cast a shadow over your beautiful face, our team at Pinnacle Dermatology can help you rediscover it with a tailored facial rejuvenation treatment. With facial rejuvenation at Pinnacle Dermatology, your outward appearance can finally match the energy and youthfulness of your spirit! 
Here's all you need to know about the benefits of our facial rejuvenation procedures.
Sagging Skin
Sagging skin is a consequence of aging, and, while it affects different people in different ways, sagging skin can impact our sense of confidence the most. To make matters even more difficult, jowls, double chins, and other sagging areas are often immune to diets and exercise! Weight loss alone may not be enough to reverse the signs of aging.
Luckily, there are some facial rejuvenation procedures that can help. Skin tightening procedures involve the use of laser pulses to target deeper layers of the skin, triggering the natural healing response. After the facial rejuvenation procedure, you'll enjoy a boosted production of collagen and elastin—the compounds responsible for keeping your skin supple, tight, and young.
Skin tightening can be performed without surgery, and the results develop over time to deliver a natural look. 
Acne Scars
Over 50 million Americans suffer from acne. Frequent, painful outbreaks not only disrupt the regular rhythm of your life, but can also leave behind lifelong scarring. 
Luckily, thanks to today's technological advancements, you don't have to live with acne scars forever. Facial laser treatments deliver infrared light beams to the areas affected, remodeling the area and reducing the visibility of scars and lines. 
An increased production in collagen and elastin can heal both new and old scars, and depending on which facial rejuvenation procedure is best for you, you may suffer fewer or less painful acne outbreaks after the fact. It's a win/win for acne sufferers around the world.
Fine Lines and Wrinkles
Fine lines and wrinkles are a natural consequence of aging, but they can be worsened by lifestyle factors and stress. Whether you are dealing with crow's feet, smoker's lines, expression lines, or brow lines, these signs of aging can affect your confidence and appearance. 
At Pinnacle Dermatology, we use advanced CO2 laser treatments for facial rejuvenation that target the deep, sub-dermal layers of the skin. The heat of our CO2 laser triggers powerful healing responses in the skin, which simultaneously increases the production of elastin and collagen. For weeks after the procedure, as the skin continues to heal, you can enjoy facial skin that is smoother, younger, and wrinkle-free.
Same You, Younger Face in 2022
As we prepare for another year of life in 2022, part of our plan of action must include boosting our look and self-confidence. At Pinnacle Dermatology, we know how much the look of your face can impact your self-image and esteem. 
We offer tailored treatment combinations to help you enhance your unique features, rediscover your natural beauty, and minimize nagging flaws that cast a shadow over your life. Get in touch today to find the right treatment for your needs. 
Leave Scars, Sagging Skin, and Fine Lines and Wrinkles Back in 2021!
A new year calls for a new lease on life and a new appreciation for living. To live your best life in 2022, call Pinnacle Dermatology today and finally put those stubborn jowls, acne scars, or fine lines and wrinkles to bed. Emerge ready to tackle 2022 with your best face on! To learn more about our facial rejuvenation options in Beaufort, SC, contact us or call us at (843) 524-5550.