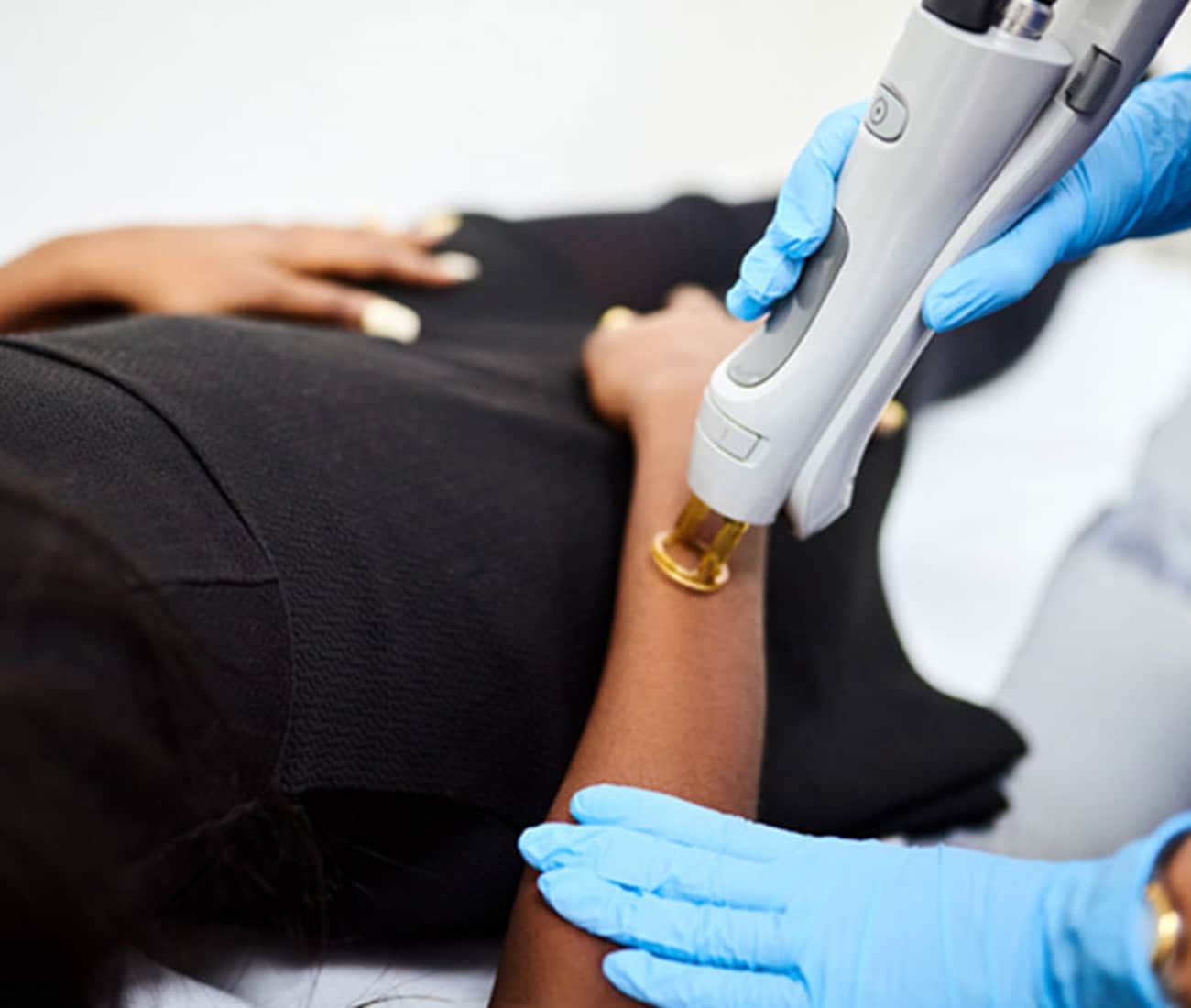 Understanding Laser Hair Removal
For those of us dealing with unwanted hair, laser hair removal offers a quick and enduring solution. Unlike waxing or shaving, laser hair removal attacks the hair follicle and hair bulb, slowing future hair growth in the area and providing longer-lasting results. Laser hair removal works on any skin type without the painful side effects or daily/weekly trouble of other methods.
Laser hair removal is ideal for tackling unwanted hair on the chest, back, legs, armpits, face, and even along delicate bikini lines. If keeping up with your unwanted hair has become a daily or weekly burden, it's time to consider laser hair removal at Pinnacle Dermatology.
How does Laser Hair Removal Work?
Laser hair removal is safe and generally free of discomfort. The procedure can be applied to nearly every part of the body, with the exception of the eyelids and tattooed areas of the skin. The laser (a beam of light) is adjusted to affect the hair while leaving the skin unharmed.
During the procedure, Pinnacle's expert esthetician will guide a laser over the target area. The laser light is absorbed by the pigment in the hair and converted to mild heat, damaging the hair and hair follicle to cause diminished future growth.
For especially thick hair or larger areas of the body, several laser hair removal appointments may be required to create a lasting effect. Most patients enjoy a noticeable reduction in the rate of hair growth, length, and thickness in the target area.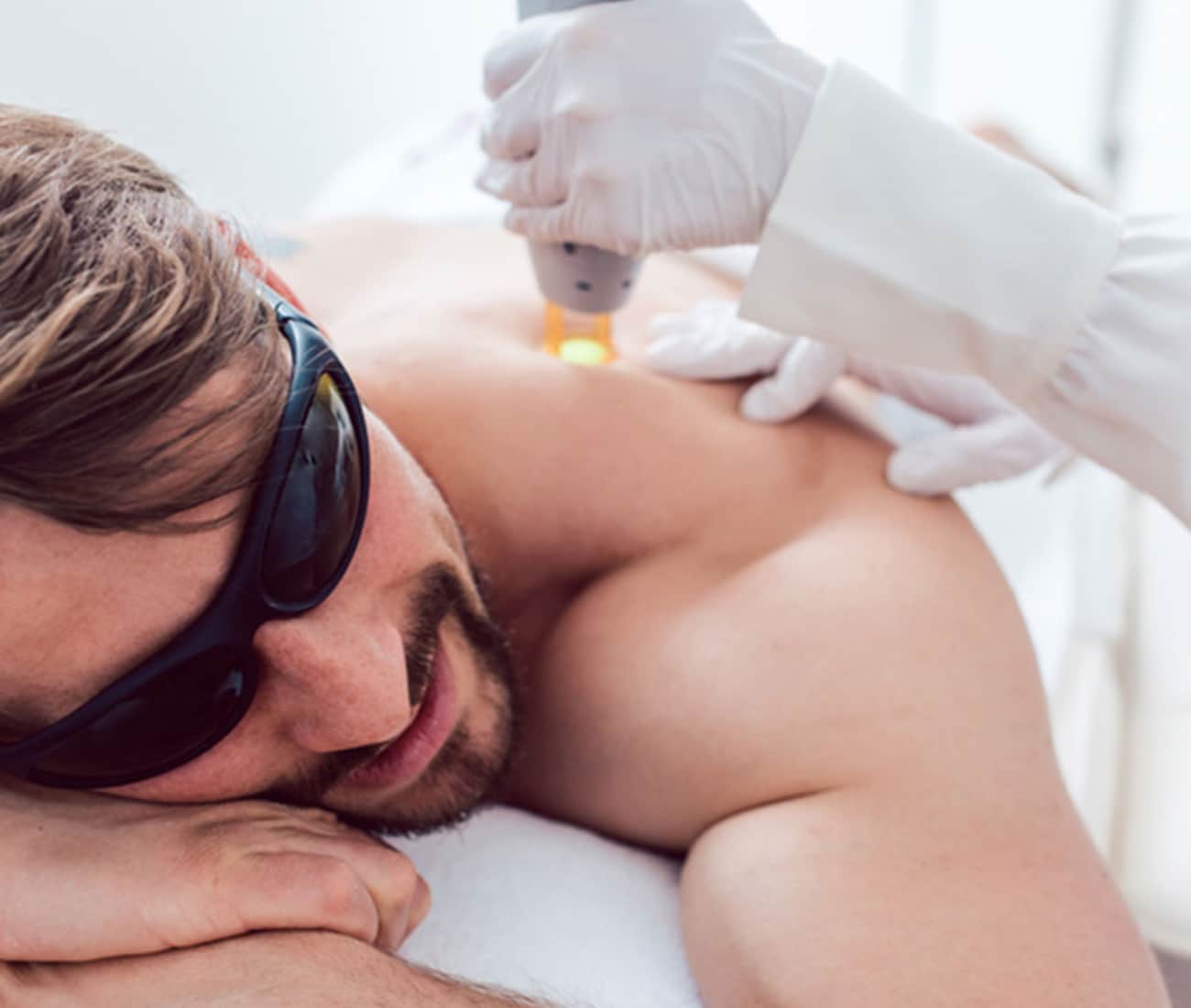 While not permanent, laser hair removal significantly inhibits the rate of hair growth and the length and thickness of hairs in the target area. Results can be drastic and last for years at a time, giving the laser hair removal procedure a real advantage over regular shaving or waxing.
Most patients will experience little to no discomfort during the procedure. Those who experience any sensation often compare it to "pinching" or "flicking." Compared to waxing and some other hair removal methods, laser hair removal is dramatically more comfortable and more effective.
The laser hair removal process relies on the difference in pigmentation (melanin) between the skin and hair. For the hair to absorb the laser's heat while leaving the skin unharmed, the difference in pigmentation should remain consistent across the target area. For this reason, it is unsafe to perform laser hair removal over the site of a tattoo.
Contact Pinnacle Dermatology for Laser Hair Removal
Pinnacle Dermatology can make keeping up with unwanted hair growth a thing of the past. Unlike waxing or shaving, laser hair growth changes the way our hair grows in the first place rather than just removing it temporarily. To learn more about laser hair removal and its long-lasting effects, call or schedule a consultation at Pinnacle Dermatology online or via telephone today!