Visit Our Leading Dermatology Offices
Dermatology in Bluffton, SC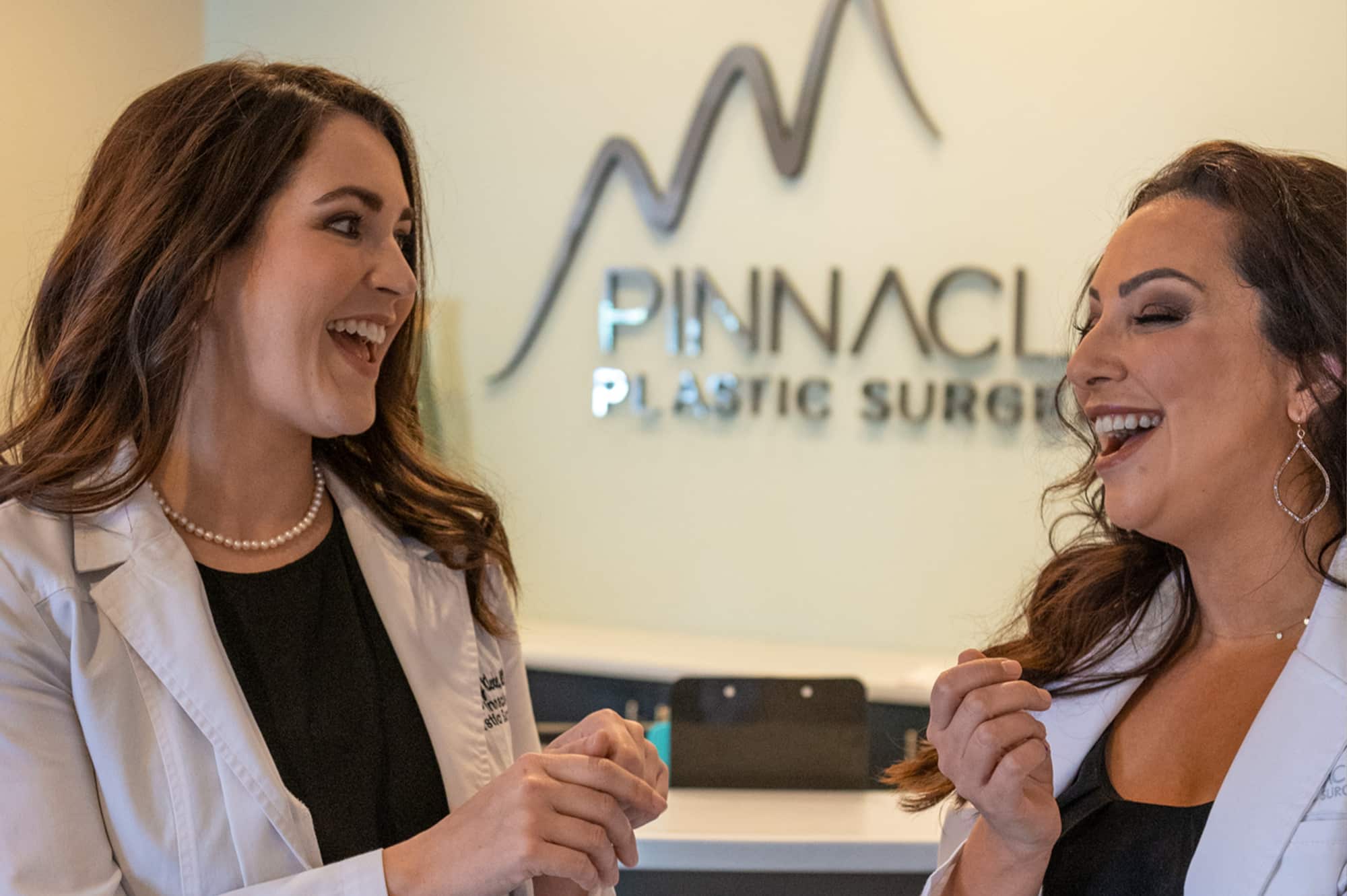 Pinnacle Dermatology In Bluffton, SC
In search of help treating psoriasis, rosacea, eczema, or adult acne? Want to learn how radiofrequency microneedling can rejuvenate your skin from within? Are you considering laser hair removal so you can banish those blades and say hello to smoother skin this summer?
No matter what dermatology services you are curious about, Pinnacle Dermatology in Bluffton, South Carolina is here to help you uncover your most confident self.
Read more about our services below, or meet with Pinnacle dermatologists in Bluffton, SC, today to share your aesthetic goals!
Pinnacle Dermatology Offices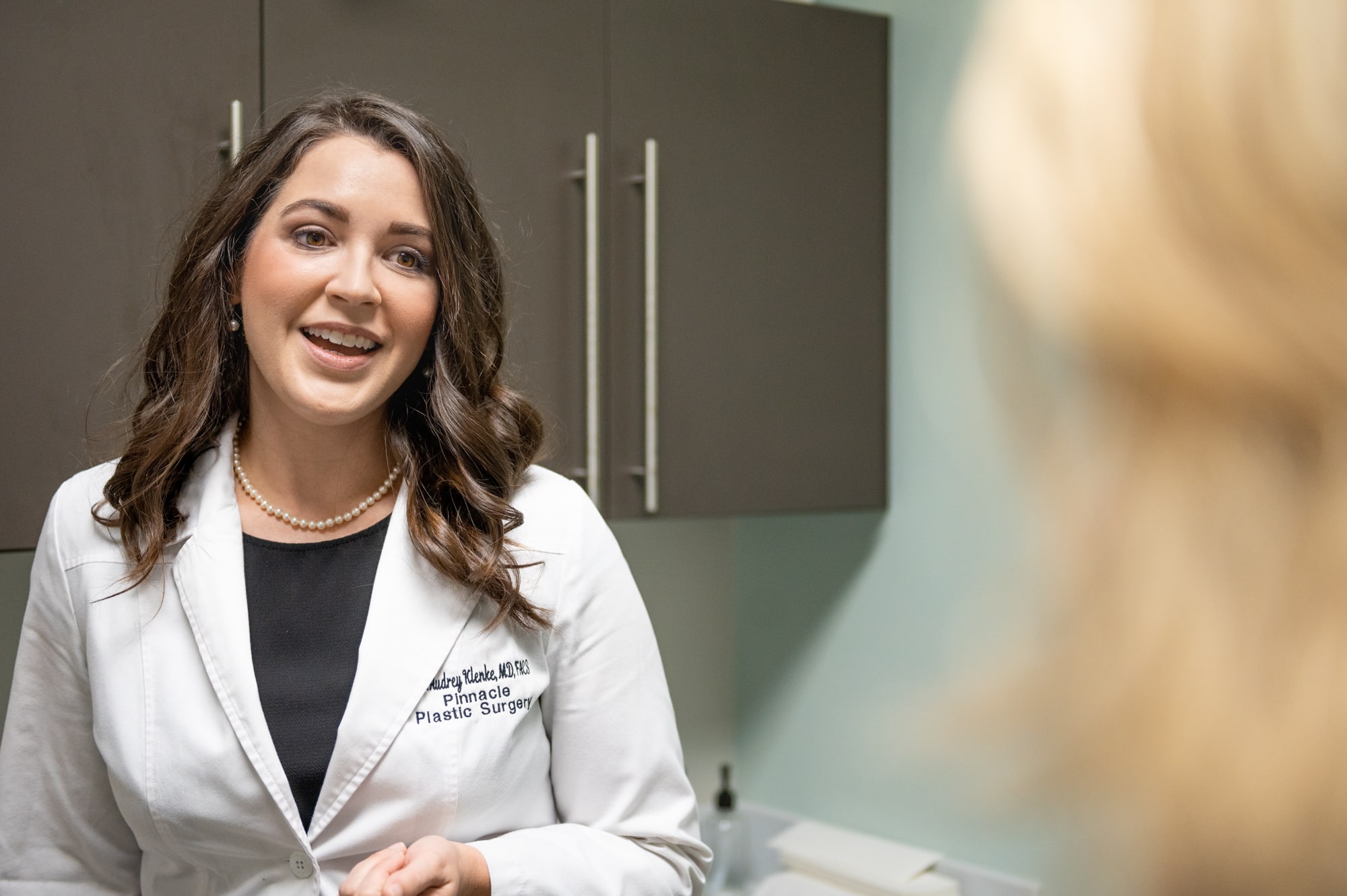 Dermatology Services & Skin Cancer Screenings

Every patient is unique. This is the foundation upon which our dermatology practice is built. Our Bluffton, SC dermatology office is led by Dr. Audrey Klenke, MD, a board-certified plastic surgeon with over 16 years of experience and a dedication to the latest and greatest advances in aesthetic medicine.
Everyone is welcome here, as our talented team has experience treating a variety of skin types, skin conditions, and cosmetic concerns, including conducting thorough skin cancer screenings, diagnosis, and mole removal.
We are proud to provide a full range of medical, surgical, and cosmetic dermatology services, including:
Doctor Klenke and her team create a customized treatment plan in a welcoming and judgment-free environment. When you step into our Bluffton dermatologist office, we take the time to learn your medical history and individual cosmetic goals. Together, we decide on the most effective treatment to help you be your most beautiful and confident self. Whether you're looking for a quick pick-me-up or a permanent surgical procedure, we're committed to helping you look your best at any age.
Experience Confidence, Redefined. Schedule A Consultation Today.
If you're ready to get serious about skincare and see the results you've always wanted in the mirror, contact Pinnacle Dermatology today online or by phone at (843) 815-6699 to book a consultation at our Bluffton location. New patients can prepare for their visit by downloading our new patient forms and exploring our payment plans page.