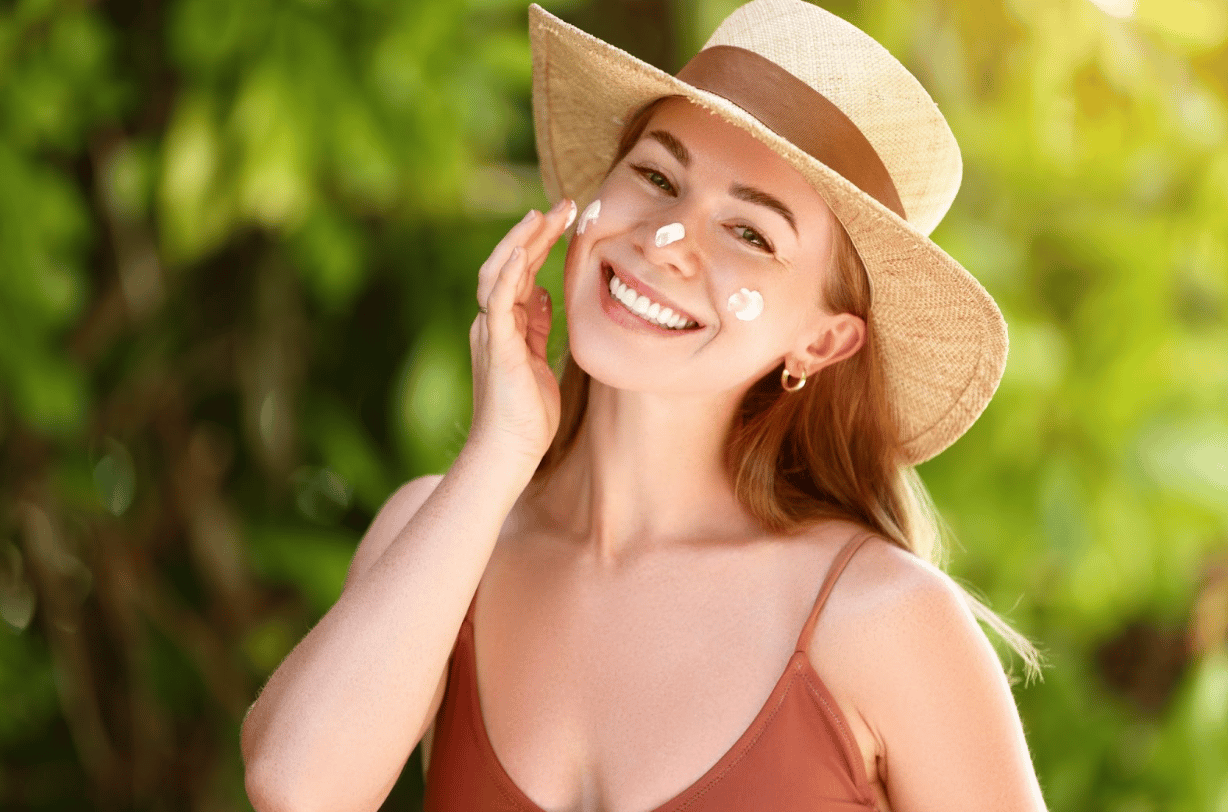 Top 5 Summer Skin Care Tips – Beyond Sunscreen
Summer is all about vacations, pool parties, and outdoor BBQs. With all this upcoming fun in the sun, your skin care routine needs to be powerful to protect your health and appearance. The summer is also a great time to rejuvenate your skin and go the extra mile to care for your complexion. 
Keep your appearance glowy and youthful all summer long with these skin care routine tips from our team of specialists at Pinnacle Dermatology. 
Cleanse: Face Wash
In the summer, oil and dirt can be a real problem for your skin. From increased sweat to the build-up of sunscreen, it's important to cleanse your face twice daily. If it's been a particularly hot day, a third wash and rinse can be helpful to maintain your skin health. 
We recommend choosing a gentle, everyday face wash. Effectively sweeping away all dirt, oil, and makeup and leave behind a fresh and luminous complexion. In the summer, it may be helpful to choose a face wash that is hydrating, to give your skin an extra boost of moisture. 
Exfoliate: Scrubs and Toners
Exfoliating relieves your skin of old skin cells and will keep your skin glowing all summer long. There are a variety of exfoliators on the market, but we recommend selecting one based on your skin type. 
The kind of exfoliating product you choose will determine how much you exfoliate throughout the week. However, we recommend about 2 times per week to keep your skin in tip-top shape for all your summer activities. If you're in the sun for long periods, we suggest cutting back on your exfoliation and frequent treatments, like RF microneedling . 
Treat: Serum
To maintain skin health and prevent benign blemishes, serums and other kinds of skin care treatments are essential to your routine. We recommend using a hydrating serum in the summer. Doing so will not only moisturize your skin but also treat sun spots, uneven skin tones, and more.
If you use retinoids for acne treatment, make sure you only apply them before bed. This is important because ingredients in the product are sensitive to the sun. If you are planning a fun trip to the beach or the lake, lessen the strength of treatments with any kind of acid or retinoids. 
Hydrate: Moisturizer
Hydrate your skin! In the summer heat, hydration is especially important. By putting moisture back into your skin, fine lines and wrinkles can fade and even disappear. To get the best results, we recommend using a moisturizer after you cleanse your face. Repeat this step both in the morning and at night. 
The summer is a great time to try out a thicker moisturizer for an extra layer of protection. Especially if you will be exposed to the sun. If you become sunburned this summer, a moisturizer with soy or aloe vera can be soothing and help speed up your skin's recovery. 
Protect: Sunscreen
Sunscreen should be the most important step in your skin care routine this summer. We recommend you apply sunscreen every morning as the last step of your routine before you head out for fun in the sun! Choose a sunscreen with an SPF of 30 or higher to ensure your skin is protected all summer long. 
Even if it's a cloudy summer day, still apply your sunscreen. Too much exposure to the sun's UV rays can lead to sunburn, deepening wrinkles, and even skin cancer. To avoid the chance of developing melanoma, apply sunscreen daily and re-apply every 2 hours if you are actively in the sun.
If you find yourself wondering if a sunspot or blemish is actually melanoma, give Pinnacle Dermatology a call to put your mind at ease. 
Improve the Quality of Your Skin this Summer
There is a multitude of options to improve your skin health this summer. At Pinnacle Plastics, we offer facial rejuvenation treatments, RF microneedling, and more to get your skin ready for summer and beyond. These treatments can lessen the appearance of fine lines, sun spots, wrinkles, and acne scars. They will also replenish your skin during and after the summer months. 
Keep Your Skin Healthy This Summer with Pinnacle Dermatology
Reach your skin care goals this summer with the help of Pinnacle Dermatology. Discover our treatment options in Beaufort, SC for younger, healthier skin! To make an appointment or learn more about summer skin care, call us at 843-507-1530 or contact us online today!