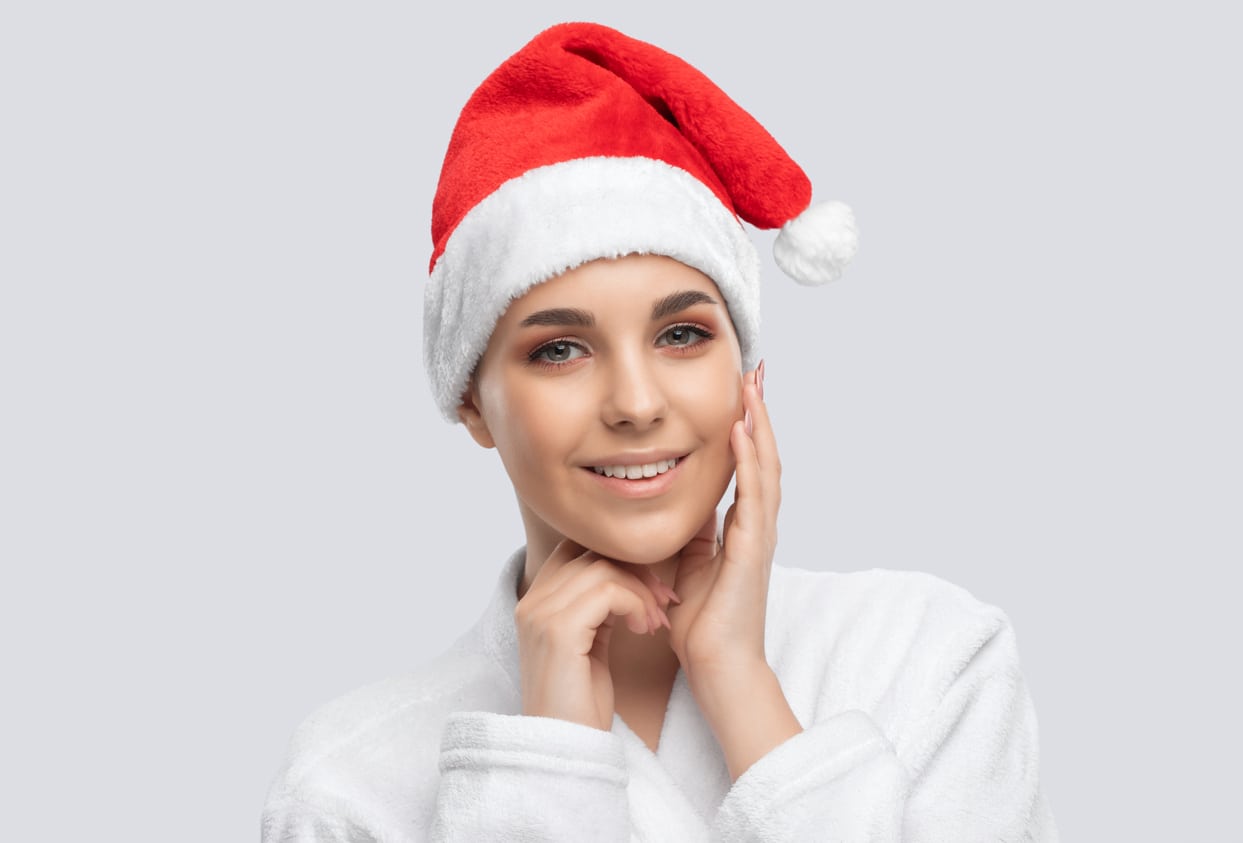 The Gift of Confidence: Top Cosmetic Procedures Gift Guide
Everyone has that one friend or family member who is obsessed with all things skincare and beauty. But as gift givers, we can only buy so many creams, lotions, or care baskets. If you're struggling to find the perfect gift this holiday season, don't fret! Pinnacle Dermatology has your back with these great, giftable cosmetic procedures!
At Pinnacle Dermatology, our team knows that skincare is all about confidence. Unfortunately, today, over 59% of Americans are not comfortable in their skin. Luckily, there are some skincare treatments that can help your loved ones rediscover the natural beauty of their skin. Learn about the best treatments to help them feel and look at their best this holiday season!
RF Microneedling
Invented in 1995, micro-needling procedures are a relatively new entry in the cosmetic field. However, since the invention of this technology, microneedling treatments have been successfully employed to treat, or reduce the visibility of, many common imperfections, including:
Wrinkles, fine lines, and expression lines

Loose and sagging skin

Irregular texture, tone, and hyperpigmentation

Brown spots, sun damage, and enlarged pores

Redness

Acne scars
In particular, radiofrequency (RF) microneedling is a skin rejuvenation treatment that relies on extremely fine needles and radiofrequency waves. During the microneedling treatment, the skin is subjected to incredibly small, invisible injuries that trigger the naturally-occurring powerful healing process of the skin. 
By encouraging your skin's production of natural healing agents (such as elastin and collagen), microneedling can improve luster, laxity, complexion, and even heal old wounds faster.
IPL Therapy
IPL (intense pulsed light) therapy was one of the 5 most popular cosmetic minimally-invasive procedures in 2020, and over 827,409 treatments were performed in the US that year.
This treatment uses light energy pulses that target colored areas in your skin known as hyperpigmentations. When these areas of the skin are heated through the light pulses, the skin speeds up the process of getting rid of toxins and dead cells. In turn, this kind of therapy is ideal for treating spots, unwanted hair, wrinkles, age spots, sun damage, freckles, and birthmarks. 
If your loved one has been struggling with imperfections such as rosacea and vascular redness, this treatment can help. Thanks to the minimal recovery time involved, it can be done at any point before the holiday season!
Skin Rejuvenation
Skin rejuvenation (or skin resurfacing) is a category of treatments rather than a single procedure. This combination of handpicked skin treatments aims to enhance a person's natural beauty with procedures that are non-invasive or minimally invasive. However, for more powerful results, facelifts can be used too. 
By triggering the natural production of new cells, collagen, and elastin in the skin, skin rejuvenation treatments can:
Delay the aging process

Reduce the visibility of fine lines and wrinkles

Diminish the visibility of acne scars

Improve the skin texture

Tighten the skin for a more youthful appearance
Give The Gift Of Radiant Skin With Pinnacle Dermatology 
The holiday season is the time to be merry and in the company of our loved ones. Here at Pinnacle Dermatology, we're ready to help you find the perfect skincare gifts for your beauty-obsessed loved ones. Whether they are struggling with acne or increasingly visible wrinkles, one of our cutting-edge skincare treatments can create amazing results that will last long after the holidays are over!
Find the perfect gift this year at Pinnacle Dermatology!
For the skincare nut, the flawless friend, or the aunt with high fashion sensibilities, there's Pinnacle Dermatology this holiday season. Skip the basket of assorted creams and lotions and give your loved one something that lasts longer with one of our cutting edge treatments. To learn more about procedure candidacy, or to find the perfect gift, contact us or call us at (843) 524-5550.