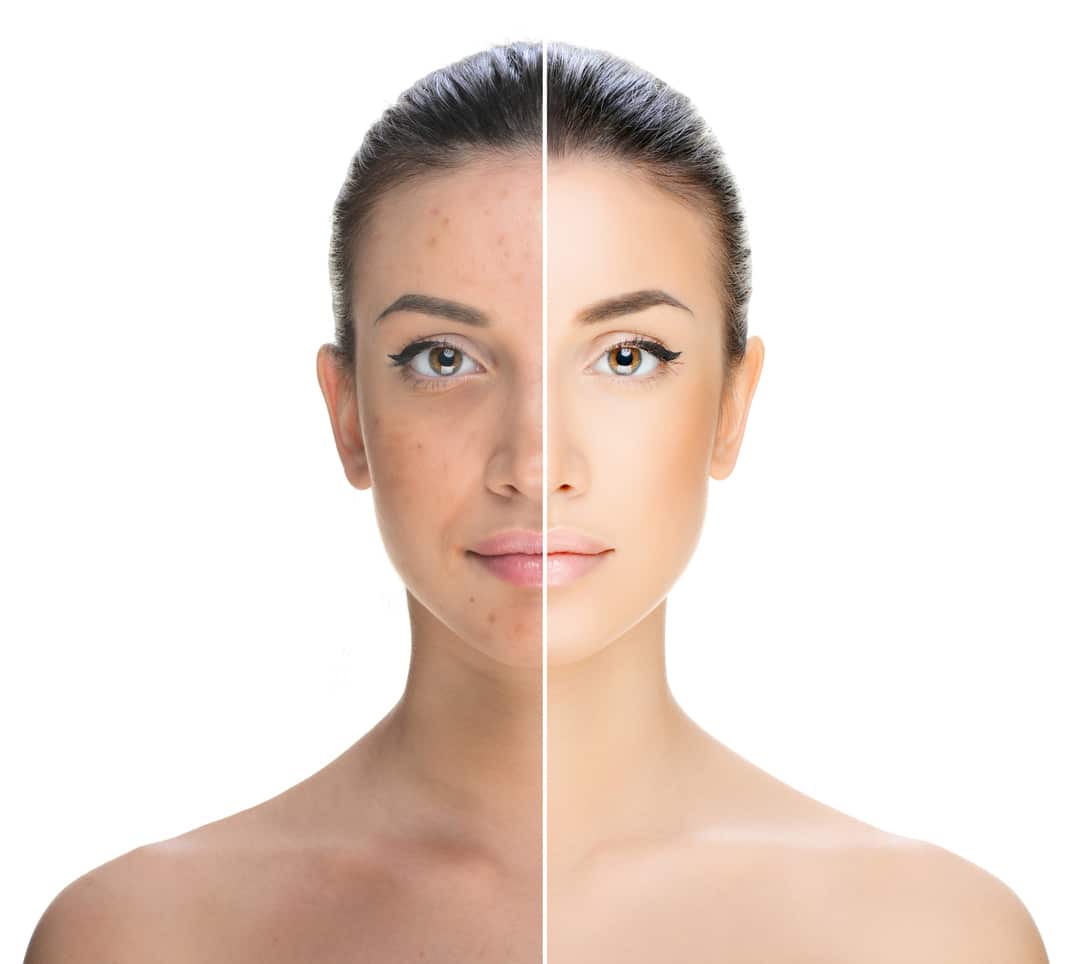 Acne Awareness 2021 – New Treatments, New You
Today, as for generations past, acne remains something of a right of passage for American teenagers. Of course, the ailment's association with adolescence is somewhat misleading. Some acne sufferers have wrestled with outbreaks since their teens—sure—but late-onset acne can also affect adults in their 30s/40s who have little to no history of the skin condition and may be seeking help finding effective acne treatment.
Acne is common, insidious, and difficult to successfully treat, and between outbreaks, there's still painful and unsightly scarring to contend with. Though battling acne can sometimes feel exhausting, medical science and cutting-edge cosmetic procedures can make a difference.
At Pinnacle Dermatology, we've watched acne sufferers marvel at the results from the latest acne-fighting technology. We believe that living your best life includes feeling good about the way you look—with or without acne. 
Acne Statistics 
According to the American Academy of Dermatology, acne is the most common skin condition in the United States, affecting upwards of 50 million Americans annually (or 15% of the population). Furthermore, 85% of those aged between 12-24 are expected to experience at least one minor acne outbreak. Incidents of adult acne are increasing too, especially among the 15% of American women who actively battle with the condition today.
Creams, lotions, cleaning pads, and prescription medications can go a long way in the fight against acne. But there are other, more recent advancements in laser and other cosmetic technologies that can provide both aesthetic and medical relief. 
Acne Treatments
At Pinnacle Dermatology, we offer numerous solutions for mild, moderate, and severe acne. Our expert dermatologists can help you find the treatment plan that works best for you from among our suite of skincare products, medicated creams/lotions, and cutting-edge laser and radiofrequency treatments. 
Accutane, Skincare, & Therapy 
Most acne sufferers are familiar with the medication Accutane.The prescription medication has made a name for itself by treating severe acne over a long term. In addition to Accutane, Pinnacle Dermatology also offers:
Antibiotics

Non-prescription creams/lotions

Photodynamic blue light therapy

Personalized skin care routines
By finding the best solution or solutions that work for you, acne can be managed for fewer outbreaks, less painful whiteheads/blackheads, and less chance for scarring.
Scar Revision
For chronic acne sufferers, the skin condition presents two challenges. Firstly, they have to overcome the inconvenience and pain of regular outbreaks. Secondly, they're left with the aftermath of those outbreaks in the forms of confidence-damaging scars. 
Scar revision at Pinnacle Dermatology can improve nearly every type of scarring, no matter how severe. Acne scars can't always be erased, but their impact can be diminished for smoother, more even skin that you can be proud of.
RF Microneedling
Radiofrequency (RF) microneedling is quickly becoming the go-to procedure for skin conditions of all kinds. The popular procedure can already reduce fine lines/wrinkles, hyper pigmentation (blemishes), rosacea, and a host of other skin issues. Now, RF microneedling is being used to reduce acne outbreaks, lessen outbreak severity, and improve skin consistency while minimizing scarring. 
By causing small instances of almost imperceptible damage, RF microneedling encourages the production of elastin and collagen in your skin, contributing to faster healing, fewer outbreaks, and less obvious scarring/blemishes.
Intense Pulsed Light
Our skin is designed to absorb light. By tuning and training intense bursts of light, new technology allows us to reverse numerous instances of skin damage. Intense pulsed light (IPL) therapy uses multiple bands of light to promote healing, break up discolored spots, and reduce the presence of skin toxins and oils that gather in our pores. Also called a "photofacial," IPL therapy promotes overall skin health and natural healing.
One Day at a Time
For 50 million Americans (and counting), acne is a daily struggle. Accutane, medicated creams/lotions, and antibiotics are all helpful in the ongoing battle against acne. But for relief today—from frequent, painful outbreaks, confidence-sinking scars, or ineffective and expensive treatments—Pinnacle Dermatology offers both old and new solutions. 
These days, some of the best available remedies exist beyond our bathroom cabinets. Contact Pinnacle Dermatology today for all the latest news and information on the frontlines of acne.
Step up the fight against acne with Pinnacle Dermatology.
Time and time again you've appealed to a new "miracle cure" without much to show for it. Let Pinnacle Dermatology introduce you to the latest technological tools in the fight against acne. Our dedicated, knowledgeable, and experienced dermatologists can help you find the treatments best for you. For more information, contact us or call us at (843) 524-5550 to make the next best move against acne today.